With the beginning of a new decade Secured Signing has added even more innovative features to our world leading signing solution.
As a platform that takes signing seriously, we continue to offer the most secure technology & richest suit of offerings, available to all users, regardless of plan.
This latest release adds new improvements to account reporting and signing processes, as well as even more Form Filler enhancements.
These let you save workflow settings for individual forms, allowing you send out your templates even faster than before.
We are happy to tell you about our latest key enhancements and features, which includes:
Save Template Workflow Setting
Now each of your templates can have their own saved workflow settings, so no more having to pick a specific email template and attachments every time you send your form.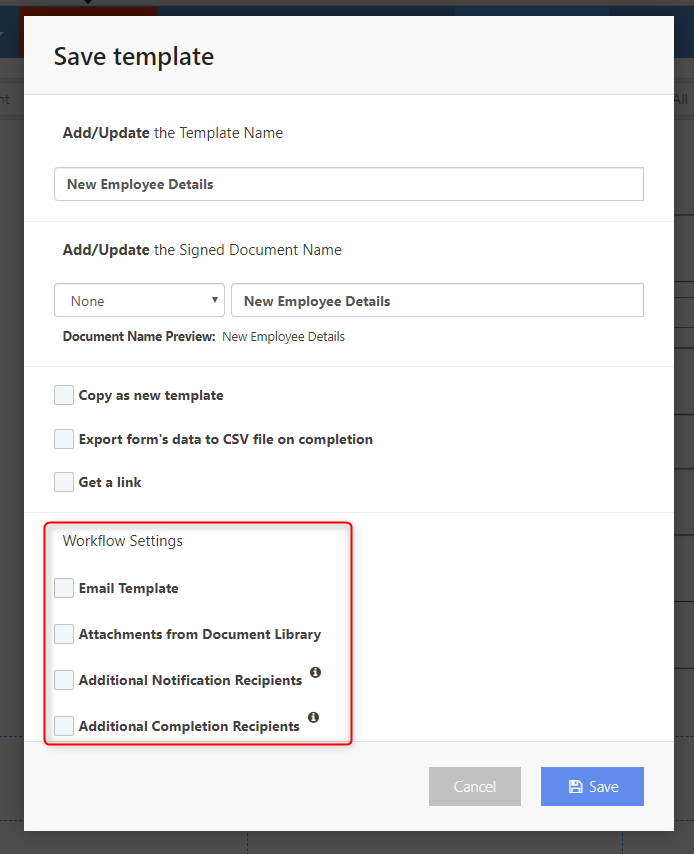 These include:
Email Template – Choose a specific invitation or completion email templates for each invitee in your form by default.
Attachments from documents library – Select for each invitee which document you want to add to the email invitation by default.
Additional Notification Recipient – Add people you want to notify whenever a particular template is sent out, you can also make them a reviewer for the template. This can be set for each Invitee as you go.
Additional Completion recipient – Add anyone you want to receive the signed document once completed without being part of the signing process, such as your payroll or legal department.
Signed document Name – set the name of final signed document, with Invitee 1's name as a prefix, or without. You can also set the signed document to any file name as needed.
All of these features are available on each template Save page and can turn any of your forms into powerful processes, initiated with a single click!
New JobAdder Integration

We are proud to announce our latest integration with JobAdder is now live. Bringing our revolutionary signing platform to JobAdder users.
This delivers all of Secured Signing's signing processes to JobAdder users letting them not just get documents signed, but also create forms that automatically update your JobAdder records and even create custom workflows that automatically update fields or send documents for signing based on actions in JobAdder.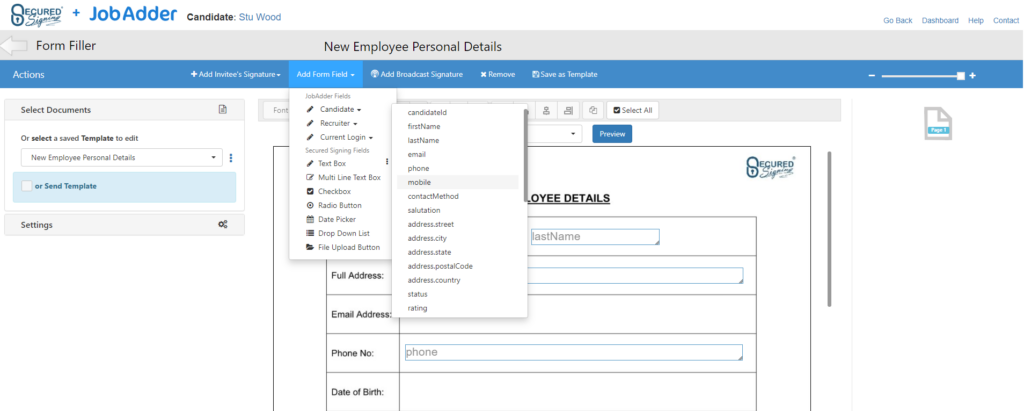 Enhancements to our Salesforce Integration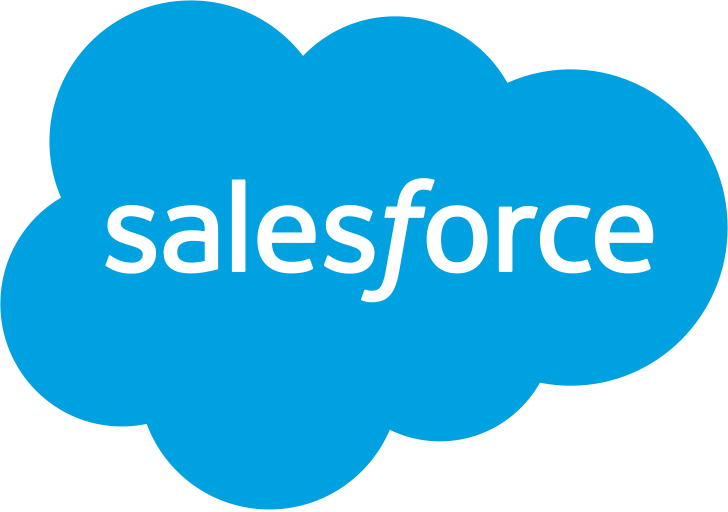 We continue to deliver more capability with our Salesforce integration. New features include:
Available in Salesforce communities
Now easily create processes & triggers that send out a document or packs of documents, when changes are made to any Salesforce record.
Add Salesforce to any object (including custom objects)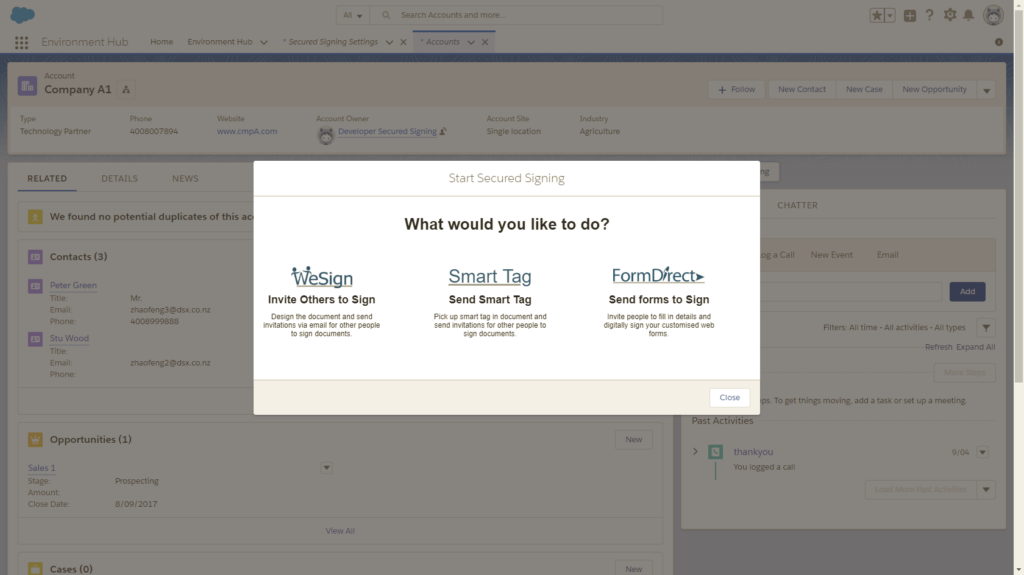 Revoked User's Report
Admin user's are now able to generate and view reports for users revoked from your account, this means you can always be on top of past actions related to these users. The following reports are available for revoked users

You can generate reports for all revoked users, or specific ones by choosing them from the drop-down menu.
Date Format
Date format is now automatically set based on your location. This is in effect everywhere a date appears in Secured Signing such as time stamps and pop ups and can be manually configured in the settings 
Transfer Pending Documents and Templates
Now you can transfer pending documents and templates to other active users before removing a user from your account. Meaning you keep running your business smoothly without staff changes disrupting your processes.
For more information or questions, contact us on support@securedsigning.com